NEPAL
WEATHER/TIME : KATHMANDU TODAY
Sweet & Fast Visit of Kathmandu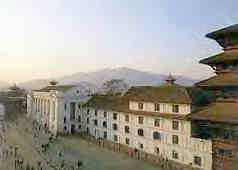 01 Day:
Arrival, transfer to the hotel. Lunch and visit of Patan

02 Day:
Visit of Dhulikhel for Sunrise and on the way back visit of Bhaktapur. Lunch at hotel. Afternoon visit of City, Swoyambhunath. Dinner at Bhanchha Ghar. Overnight at hotel

03 Day:
Visit of Pashupatinath, Boudhanath. Early lunch and departure for airport.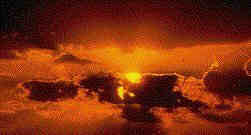 Cost : US$ 48 per night per person (Minimum 2 pax).

Cost Includes
All hotel accommodation with all meals as per itinerary on twin sharing basis, private transportation as per program, Monument entrance fees during sightseeing with guide .

Extra Cost
All personal nature expenses, Final airport departure tax Nrs.1356/1695 per person, Tips

The Sangrila From Your Eyes(Special Package Tour)

01 Day:
Arrival transfer to the hotel and rest of the time free. Dinner at the hotel.

02 Day:
Visit of Pashupatinath Temple and Patan City . Lunch at Patan Durbar Restaurant. Continue visit of Khokana and Bungamati. Dinner at Nepalese Restaurant with Nepalese Cultural Dance. Overnight at the hotel.

03 Day:
Transfer to the airport for Kyanzen Gompa for Breakfast (Langtang) by Helicopter. After breakfast transfer to the Kuringhat by Helicopter for Rafting up to Mugling. Pickup and transfer to the hotel at Kuringhat or Mugling.

04 Day:
After breakfast departure for Pokhara by road (Greenline Bus). Afternoon free time in Pokhara around Phewa Lake . Dinner and night at hotel.

05 Day:
Transfer to "Nayapool" for Trek. After breakfast, start trek. After lunch, continue trek. Overnight at the Lodge.

06 Day:
After breakfast, start trek. Trek end at Sarankot. Pickup at Sarankot Phedi, transfer to Fishtail for Lunch. After lunch 1 hour boating in Phewa lake. Pickup at Barahi Temple and visit of Typical Cultural Museum and back to the hotel.

07 Day:
After breakfast, drive to Chitwan for Jungle Safari. Safari, dinner and overnight at the same hotel.

08 Day:
Safari activities and transfer to the Bharatpur airport for Kathmandu flight. Pickup and transfer to Bhaktapur. Dinner and overnight at Bhaktapur.

09 Day:
After breakfast visit of Panauti. Lunch at Dhulikhel. After lunch visit of Boudhnath Stupa and transfer to the hotel. Dinner at the hotel Visit of Kathmandu by night in Rickshaw - Thamel-Durbar Square-Newroad gate. Transfer to the hotel.

10 Day:
Free time up to departure.

Cost : US$ 45 per night per person (Minimum 2 pax).

Cost Includes
All hotel accommodation with all meals as per itinerary on twin sharing basis, private transportation, Bharatpur-Kathmandu airfare, 3 hours day raft, 1 hour boating, Trek cost, Greenline Bus ticket cost, Monument entrance fees during sightseeing with guide.

Extra Cost
All personal nature expenses, ACAP fee – US$56 for Langtang & Pokhara per person, Tour escort – US$30 per day (If required), Helicopter charter cost- US$1050 per hour (5 passengers) & US$1680 per hour (8 passengers), Domestic airport tax Nrs.165 per person, Final airport departure tax Nrs.1356/1695 per person, Tips.

The Hike & Sight

01 Day:
Pick up transfer to the hotel and free up to Dinner. Dinner transfer in a local Nepali Restaurant.

02 Day:
Visit of Pashupatinath and Bhaktapur. Lunch at Bhaktapur. After lunch visit of Changunarayan. Trek of 1 & ˝ hours to 2 & ˝ hours. And transfer to the hotel. Dinner and night at hotel.

03 Day:
Sunrise and after breakfast Hiking up to Nala. Pick up and transfer to the hotel. Lunch and after lunch visit of Dhulikhel village.

04 Day:
Hiking up to Panauti (3 hours), after breakfast visit Panauti and transfer to Patan. Lunch at Patan and continue visit of Boudhanath with monques in Boudhanath. Overnight at hotel in Kathmandu.

05 Day:
Visit of Khokana after breakfast and walk up to Bungamati. Lunch at Kathmandu Durbar Square and visit of Kathmandu Durbar Square , Ason Bazaar etc

06 Day:
Visit of Dakshinkali Temple and on the way back visit of Swoyambhunath Temple . Lunch at hotel. Free up to 7 O'clock . Visit of Kathmandu by night New Road-Durbar Square-Thamel. Overnight at hotel.

07 Day:
Mountain flight and free up to departure

Cost : US$ 78 per night per person (Minimum 2 persons).

Cost Includes
All hotel accommodation with all meals as per itinerary on twin sharing basis, private transportation as per program, Mountain flight airfare, Monument entrance fees during sightseeing with guide.

Extra Cost
All personal nature expenses, Domestic airport departure tax Nrs.165 per person, Final airport departure tax Nrs.1356/1695 per person, Tips.

Mountains and Temples

Often we say, there are mountains but no religion, no culture, no temples. And we say also there are only temples and temples. But with this program, you see medieval cities like Patan,

• Duration : 5 Nights/ 6 Days
• Price : US$ 35 / night / person

The Roof of the World

01 Day:
Arrival transfer to the hotel, Lunch. Afternoon visit of City , Swoyambhunath. Dinner and overnight at hotel.

02 Day:
Visit of Pashupatinath, Boudhanath and Bhaktapur. Lunch at Bhaktapur. Dinner at Bhanchha Ghar.

3 Day:
Early in the morning Mountain flight and back to the hotel. Lunch. Afternoon visit of Patan.

4 Day:
Visit of Patan City and Bungamati Village. Lunch in Patan city. Dinner & overnight at hotel.

5 Day:
Visit of Dakshinkali and back to the hotel. Afternoon free. Dinner and overnight at hotel.
Cost : US$ 80 per night per person (Minimum 2 persons).

Cost Includes
All hotel accommodation with all meals as per itinerary on twin sharing basis, private transportation as per program, Monument entrance fees during sightseeing with guide .

Extra Cost
All personal nature expenses, Final airport departure tax Nrs.1356/1695 per person, Tips