NEPAL
1. Overview of Nepal

2. Map & images of Nepal

-Larger Nepal map

- Map showing mountain peaks

- Map showing administrative divisions

- Map of Kathmandu Valley

- Map of Kathmandu City

- Map of Bhaktapur City

- Map of Lalitpur City

- Map of Pokhara City

3. Nepalese websites

4. Highest Mountain Peaks in Nepal

5. Panoramic View of Kathmandu Valley

6. Video Clip of a Nepali Song

7. Travel Guide to Nepal
KAVITAHARU
View few of my poems
written in Nepali language
ARTICLES
Articles on
crime prevention
investigation
& crime control
COOL LINKS
Computer
Travel & Tour
Police World
Downloads
Personality Test
Nepal News
Crime & Police News
Nepali Music
Health
Horoscope
Monthly Poll
Other
JAVASCRIPT
As I have learned as a beginner
ADD EMAIL
Search or add email to the search list.
GUESTBOOK
View to find out what other visitors have to say about this web site.
KURAKANI
Are you interested to chat? Go to Kurakani room.
FREE E-CARDS
Enormous free E-Cards of your choice. Send it to your friend and family members.
FREE SITE SUBMIT
Submit your web site to the major search engines here.
ABOUT ME
Click here to find out about me and view few of my photographs.
KATHMANDU METROPOLITAN CITY
Capital of Nepal
Area : 50.67 sq. km.
Population : 1,003,285 (2011)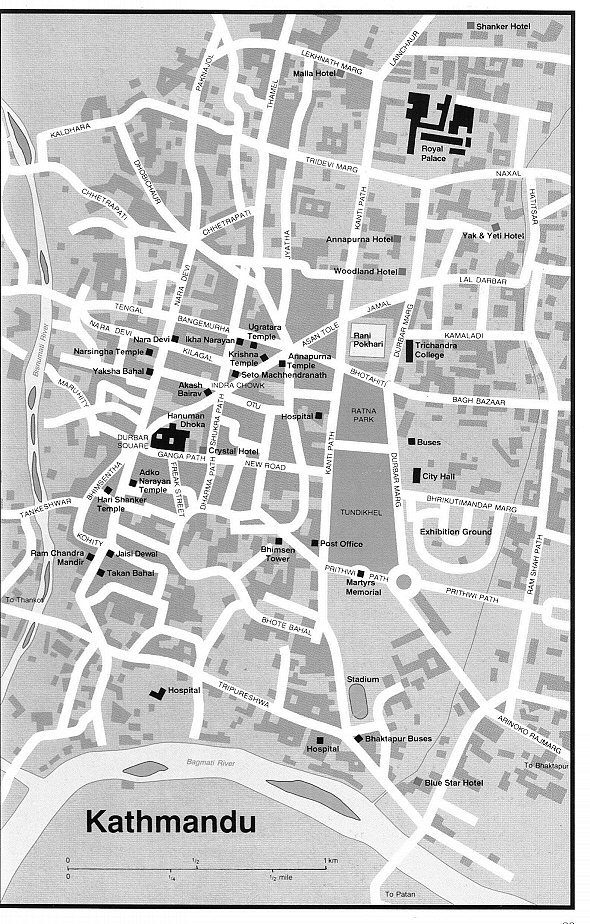 The city of Kathmandu is named after a structure in Durbar Square called Kaasthamandap. In Sanskrit, Kaasth meaning 'wood' and Mandap meaning 'covered shelter.' This unique temple, also known as Maru Satal, was built in 1596 A.D. by King Laxmi Narsingh Malla. The entire structure contains no iron nails or supports and is made entirely from wood. Legend has it that the timber used for this two story pagoda was obtained from a single tree.

Hanuman Dhoka (Durbar Square), Akash Bhairav Temple, Kumari Ghar (Temple of Kumari), Kasthamandap, Jaishi Dewal, Bhadrakali Templ, Singha Durbar, Narayanhity Durbar, Swayambhu Stupa, Balaju Water Garden, Budhanilkantha, Boudhanath Stupa, Pashupatinath Temple, Gokarna, Sundarijal, Changu Narayan Temple, Kirtipur, Chobhar, Dakshinkali, The National Museum, The Museum of Natural History, Kaiser Library, Asa Archives, The Nepal Association of Fine Arts (NAFA), Kakani, Lele Village, Nagarjun Forest, Namo Buddha and Palanchowk Bhagwati are some of the interesting places to visit in and around the Kathmandu.